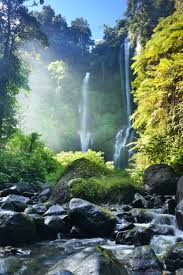 Join Inner Light Revival and Yaima for 6 days in the remote jungles of Bali, 30 minutes north of Ubud for deep healing and transformation.
Immerse yourself in the nurturing lush jungles of mother Bali, where you are truly held by the kindness of the Balinese people, and the vibrant nature surrounding you. While overlooking an expansive vista of mountains, jungle, and volcanos, our private boutique accommodations is the perfect setting to reset and connect deeply to self and nature. This retreat will offer an opportunity to heal all the way back to birth trauma, and uncover what is limiting you through the powerful breathwork practice of circular-connected breathing. This experience is extra special in that the world-renowned musicians of Yaima will be offering a sacred container of beautiful live music throughout the week, along with intimate workshops on creative expression. Outside of the deep inner transformative results of breathwork, we will have plenty of time to play, connect, and relax.
DATES: April 8-13, 2020
LOCATION: Heaven in Bali, Kerta, Payangan, Gianyar, Bali
INVESTMENT:
Shared Room
Super Early Bird (2 spots) $1,400, Early Bird (3 spots) $1,600, Late Bird (3 spots) $1,800
Single Room
Super Early Bird (1 spot) $1,900, Early Bird (1 spot) $2,100, Late Bird (1 spot) $2,300
Master Suite
Early Bird (1 spot) $2,600, Late Bird (1 spot) $2,800
2 conscious breathwork journeys with live music from Yaima

1 underwater breathwork session — Info on wet rebirthing

Kundalini/Yin Yoga and live music with Gurmukh Klema

Waterfall trek in Sekumpul

Closing concert with Yaima

Ecstatic dance and intro to contact improv

Creative expression workshops with Pepper and Mas from Yaima

Medicine song journey and breathwork with Danae Shanti Thrive

High vibe vegan meals
An intimate 6 day journey with Yaima
Creating a finely tuned container for their audience, members- Masaru Higasa (Guitar, flutes, handpan) and Pepper Proud (guitar & vocals) weave an intricate and soothing musical journey... traversing soundscapes with a familiar yet ancient tune.
Conscious Breathwork with Inner Light Revival
This specific technique called circular/connected breathing is a tool we all have within us to heal on a physical, mental, emotional, and spiritual level. By breathing in a large amount of Pranic energy, blockages, traumas, and stress patterns on all levels can naturally release, healing issues at the root cause. It activates the pineal gland to help you journey into expanded states of consciousness to connect with your higher self, resulting in profound experiences of purpose and clarity. Breathwork done in water either floating face up or down is even more powerful for moving energy, accessing womb/birth trauma, and permeating the deeper mental patterns.
Even with no prior breathwork or meditation experience, you will drop into a deep trance state where the subconscious mind is accessed through the theta brain state. The latest research is showing that 95% of our reality is a reflection of our conditioned subconscious mind, which can only be accessed and re-patterned with specific modalities such as breathwork, hypnotherapy, EFT, NLP, etc.
Many of top healers and researchers also believe that at least 90% of all pain and suffering has an emotional root cause in the form of a limiting belief and trapped energy. This breathwork technique creates a strong energetic current that allows this energy to be in motion again, healing conditions at the root cause instantaneously.
Lindsay Balgooyen used this powerful breathing technique to heal her chronic migraines of 22 years after just a few sessions. She co-facilitates with her brother Dan Balgooyen, and they believe that our breath is one of the most effective healing tools available to us. They are passionate about creating heart-centered containers for us to recognize the light within through breath, music, and dance. They have trained under the Rebirthing lineage with Sondra Ray, Danae Shanti Thrive, Dharma Devi, Ashanna Solaris, and Chandra Andrea Polyak. They are based in Boulder, CO.
Curious about Conscious Breathwork?
Schedule your 30 minute phone consultation including an introductory session of breathwork with Lindsay or Danny today!
Ready to commit to a trip of a lifetime?
April 8-13, 2020
Location
Heaven in Bali is located 35 minutes north of the spiritual mecca town of Ubud. It is nestled up high overlooking the Ayung River ravine, with vast views of the jungle valley and surrounding mountains. This private homestay is a true gem immersed in lush vegetation with natural spring water flowing through the property, providing some of the best drinking water in the world.
April is a perfect time to be in Bali, and at 2400ft above sea level, Heaven in Bali enjoys the benefit of a temperate climate perfect for swimming during the day and sleeping without AC at night. Temperatures range from 64F to 82F.
This family owned mountain homestay has been hosting retreats for 10 years, and have cultivated a staff they consider family. A trip to Bali is always made extra special by the loving and hospitable Balinese people.
DATES: Wed April 8, 2019 - Mon April 13, 2019
Interested but not ready to commit? Contact us below with any questions!
Itinerary
Wednesday 4/3
12 Noon Arrival
3pm meet and greet with apps
5pm Dinner
7pm Opening Cacao Ceremony with Bonfire
Thursday 4/4
8am Yin Yoga
930am Breakfast
11am Creative Expression Workshop with Pepper from YAIMA
2pm Lunch
4pm Breathwork Journey w/ YAIMA Music
7pm Dinner
8pm Intro to Contact Improv/Ecstatic Dance w/ Trevor Pirtle & Amalya King
Friday 4/5
8am Yoga
930am Breakfast
11am Play Time
1pm Lunch
3pm Breathwork Journey with YAIMA Live Music
7pm Dinner
8pm Ecstatic dance w/YAIMA Live Music
Saturday 4/6
Full day waterfall trek to Sekumpul waterfalls (Aahhmazing)
Sunday 4/7
8am Yin Yoga
930am Breakfast
11am Underwater Breathwork Journey
2pm Lunch
4pm Play time
7pm Dinner
830pm YAIMA Concert
Monday 4/8
8am Yoga
930am Breakfast
11am Closing Gratitude Ceremony w/ Integration
2pm-630pm Lunch and hang out until departures